Creator Portal
Mobile/Desktop
Amazon customers can now add videos to their favorite products through the Related Video Shorts Widget on Product Detail Pages.
To comply with my non-disclosure agreement, I have omitted and obfuscated confidential information in this case study. All information in this case study is my own and does not necessarily reflect the views of Amazon.
Goal
The goal of the creator portal is to lower the barrier to users uploading videos (Upload), managing their uploaded videos (Management), and reduce confusion about understanding information about their uploaded videos (Metrics).
Master Plan
Make video ingresses.
Simplify/clean up the process.
Create signals to notify creators where and how their content is doing.
Make it fun.
Mission Statement
The User Generated Video Content team exists to enable customers to have a voice through video on Amazon.
My Role
I led the design of Video Experience across iOS, Android, Desktop, and Web since the outset of the project in October 2016.
I led efforts to evolve the service and address customer pain‐points related to the browse and discovery the video experience.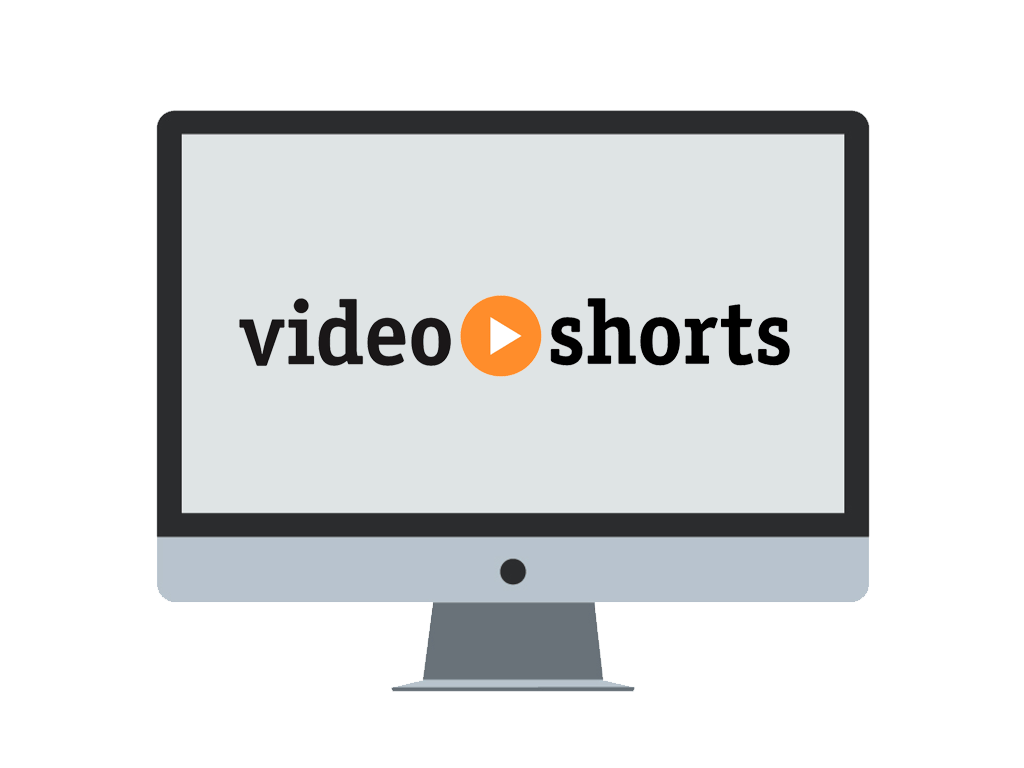 Customer Insights & Ideation
I partnered with an awesome project manager to uncover insights and translate concepts into features that address customer behaviors and motivations.
Experience Strategy & Vision
I created frameworks and prototypes to share the vision, design principles and content strategy. This helped to evangelize ideas, gain alignment and drive decision making.
Planning & Scope Definition
I defined the product with my project manager partner. I evangelized customer goals and balanced business goals. I prioritized and negotiated features for launch and beyond.
Oversight & Coordination
I designed across platforms and collaborated with developers to translate product features for each platform context. These collaborators were from a different organization within Amazon. I provided front-end code to devs.
Design Execution & Validation
I designed for Desktop and Mobile (Responsive). I executed wireframes, prototypes, graphics and design specs. I conducted several user testing studies.
Leadership
I presented works to gain buy‐in from executives, senior stakeholders and many other Amazon teams throughout the project lifecycle.
creator and consumer
Who is the customer?
Randy Reviewer – This customer is between 35 and 65 years of age and is a top 200 reviewer already on the Amazon website. They create lots of text reviews today and want to start expanding into video. They primarily use Amazon on their laptop, but are starting to also check their review performance and standing using their smart phone too. This person values efficiency since any extra time they spend with the tool is time they aren't spending creating new reviews and improving their rank among top reviewers. They are very familiar with existing Amazon review tools and spend lots of time with our platform.
Ian Influencer – This customer is between 18 and 30 years old and is focused on building a following and influencing other people using their personality and creativity. This customer is extremely active on social media platforms like Facebook, YouTube, Twitter and Instagram. They create reviews as a way to engage and collect new followers. This customer almost exclusively uses Amazon using their mobile phone. They can create content with either a smart phone camera or with a high quality video camera they borrow from their college.
What is the customer problem or opportunity?
As an Amazon customer, I want to share my personal perspective of a known product so I can influence others about the benefits and disbenefits of the product.
As an Amazon customer, I want to be able to visualize metrics regarding my uploaded videos so I can analyze the viewer engagement.
How do you know what customers need or want?
Recognize that my personal experience may not be representative of typical customers, resulting in missing what customers truly need or want.
As a UX designer for the Video Shopping Experience team might seem simple to say that what customers want is to watch videos. Is that really what they want?
As I envision the idea of allowing customers to upload videos, I need to use qualitative and quantitative data to back my thinking and inform my understanding of what customers need or want. Customer data comes in many forms. What are the best signals to inform the customer experience? what tools and mechanisms I have to understand customers. Dive deep early on to find supporting data for my idea — it will save me a lot of time later on.
I partnered with the project manager of this project to uncover customers insights. We conducted a series of interviews where we gathered data about customer behaviors and motivations.
The results of the interviews show that:
"As an Amazon customer, I want to submit video reviews fast, so I can focus on doing other things."
"I want to be able to show something off without having to be the focus of the video, so I can eliminate being so self-conscious of my looks or voice."
"As a frequent reviewer, I want to be able to find existing content, so my reviews are unique and helpful to others ."
"As an Amazon customer, I want to share my personal perspective of a known product so I can influence others about the benefits and disbenefits of the product."
Ingresses points
What does the customer experience look like?
Locations where we allow customers to upload a video.
Your Orders.
Product detail page.
Product Detail Pages
The video shopping experience team owns the video carousel that is located on the product detail page. This widget shows the videos that are related to the product. We provide videos like side-by-side comparisons, unboxings, how-to's, or even a simple piece of product advice with other shoppers.
Adding an ingress point in the Related Video Shorts (RVS) Widget makes sense for the users to have the entry point because it is where all the video selection is located.
The Related Video Shorts (RVS) widget is located after the product specs.
Detailed Design
Communicating Design
The size of this project meant that I needed to have everything figured out before teams would commit to moving forward with the work. Many teams involved in the project needed to see it in a tangible document. This risk-averse mindset meant I created a lot of reference documentation that was widely distributed and a high overhead to maintain.
For each feature phase, I went through cycles of requirements, consensus, approvals, detailed specs and handoffs.
My process involved sketching and white‐boarding concepts and flows with my PM partner and then translating these directly into hi‐fidelity design comps. Since I was working with many existing design patterns, it was relatively easy to move straight into hi‐fidelity designs.
User flow
Step 1
What type of video?
Based on user feedback, customers felt less pressured when displaying the video topics before proceeding with the recording. According to the participants, "it makes the process less stressful." As a result, the first screen that the user sees, once she has selected the "upload video" feature, consists of an Option Selector control that displays the different video topics to choose from. The options control allows users to select only one pick from:
Unboxing
Product demo
Setup
Troubleshooting
comparison
How to
Other
STEP 1. List of the video topics from which users can pick from.
User flow
Step 2
ASIN product
Once the user decides to upload a video from the product page, the ASIN is associated to the video by default. From this page, Title and Description of the video can be entered. The input information for the video shows by order of preference.
STEP 2. User enters video information.
User flow
Step 3
Manage
"Pending" informs the users about the status of their video until the Moderation team has approved it. Tapping on the "more" icon shows the different options at the moment.
STEP 3. Manage your videos.
Onboarding
Onboarding flow for video uploading
Onboarding is a human resources term that was borrowed by UX designers, and is defined as a way of making someone familiar with an app or process.
Goals
Encourage users to engage with the new video uploading feature:
Help them get comfortable by setting expectations for what'll happen.
Provide an obvious way to move forward to that next step.
" As an Amazon customer, I want to know the way of getting me "up and running" with the new video uploading service so I can start uploading my videos."
Solution
Providing a guidance to ease the users into the video uploading process, add value to their experience, and enhance their perspective of the service.
Best PRACTICES
Reduce a friction on a user's flow by "showing less, provide more."
Rather than asking your users to remember everything from the beginning, you should provide guidance as they go.
Video Upload Onboarding Concept
The following concept provides a guidance about how to record a video based on the what category the customer has chosen. I provide tips and an example of a video recorder by a customer.
Evaluate
I tested the Onboarding process with five participants, looking for usability problems.
I asked questions like:
How could we present the information in a more meaningful way?
Does this onbarding process feel like it was designed for you? User Onboarding is the process of increasing the likelihood that new users become successful when adopting a new feature.
Is anything missing on the boarding screens?
Framer proved to be the best tool of choice for testing. I chose to develop a high‐fidelity prototype which had both benefits and drawbacks.
On a positive note, the prototype was a powerful tool in creating transparency in the design process. My what you see is what you get approach strengthened my relationship with leadership and allowed me to gain feedback and approval from both my stakeholders and development team early on.
Results
No major issues discovered during the evaluation for the Onboarding process. Information presented was clear and graphics were appealing to all the participants.
The Result
Introducing the New Experience
March 2018
How can I try it?
Trying it is easy. In your Amazon mobile app or browser, search for any product. You should see a button to "Upload your video". Tap that button and please submit a video, we would love to see it.
The Impact
Positive results and much more to do
The launch of the Creator Portal feature has had a positive impact on the video uploading and managing uploaded videos experience.
On May 2018, we have approximately a total of x,xxx uploaded videos. The daily average consists of xxx videos at day.
I have intentionally omitted confidential data here.
Launching Is Only The Beginning
The design process for this new feture continues evolving. Many missing features were eliminated from the original design proposal due to time and technical constraints.
I fought against this proposal, based on the rationale that eliminating some important features would affect the levels of engagement.
At the time of launch, I had difficulty accepting the reality of this new experience, because I knew where all the dead bodies were hidden. I knew which critical features were missing.
My dissatisfaction is not a case of perfectionism, but rather an insistence on quality. Quality that should never be compromised, even in the first version of a product. Quality is the responsibility of an entire organization and I have learned that awesome experiences are only possible if the whole team truly shares the same values and aspirations.
Jeff Bezos' famous saying at Amazon is that "it's still day‐one". For Video Shopping Experience, this could not be truer.